Looking for a meeting space? We'll meet your needs.
We have room for everyone.
Our spaces, features, and rates—in brief.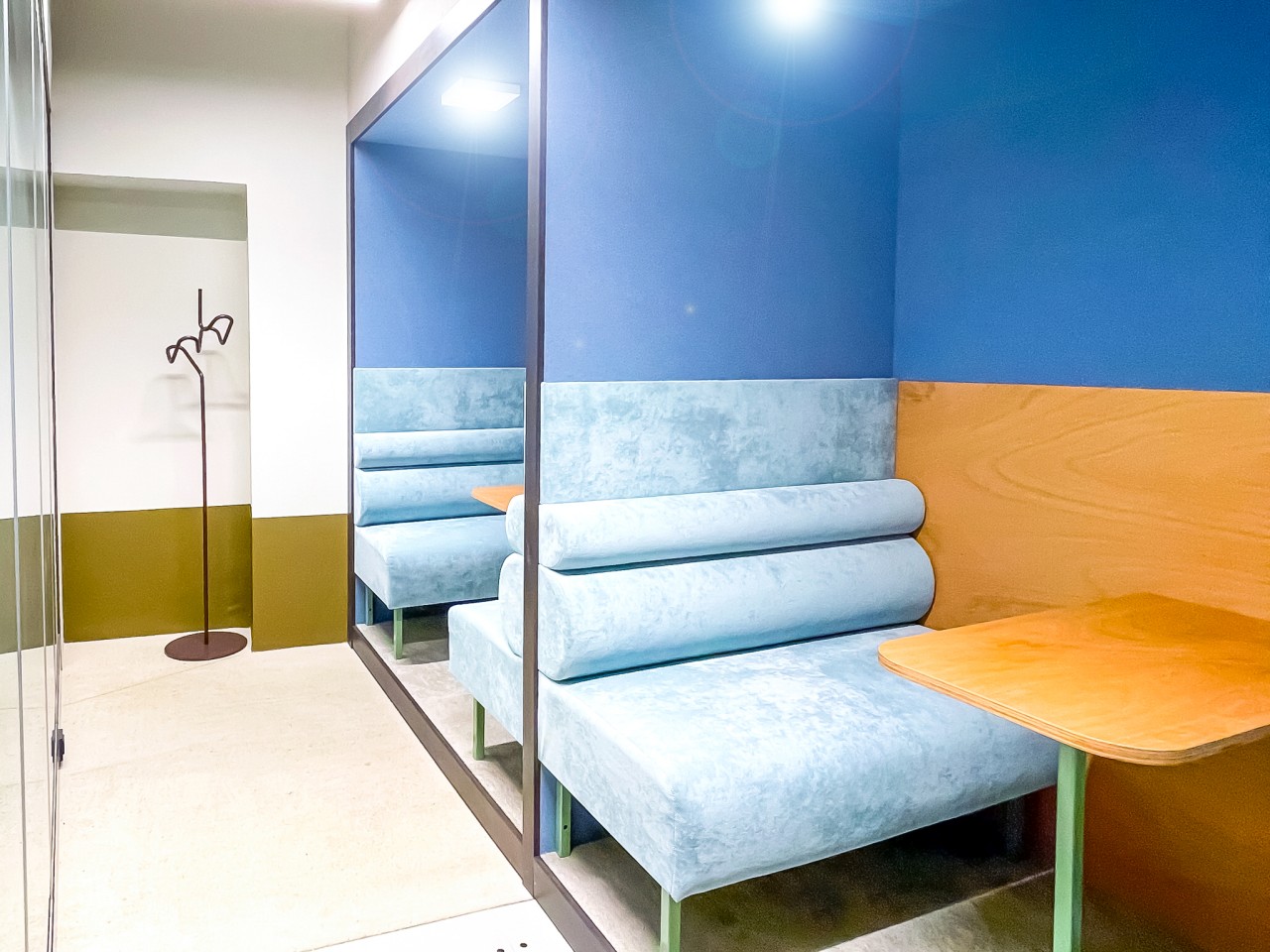 Coupe
Let's keep things private. It's nothing personal. Or maybe it is?
Coupe is a compact space with two double seats and a table suitable for smaller meetings or interviews. It is also perfect for consultations or tutoring. The sound-muffling walls will ensure you're not disturbed or overheard.
ultra-fast WiFi
up to
4 people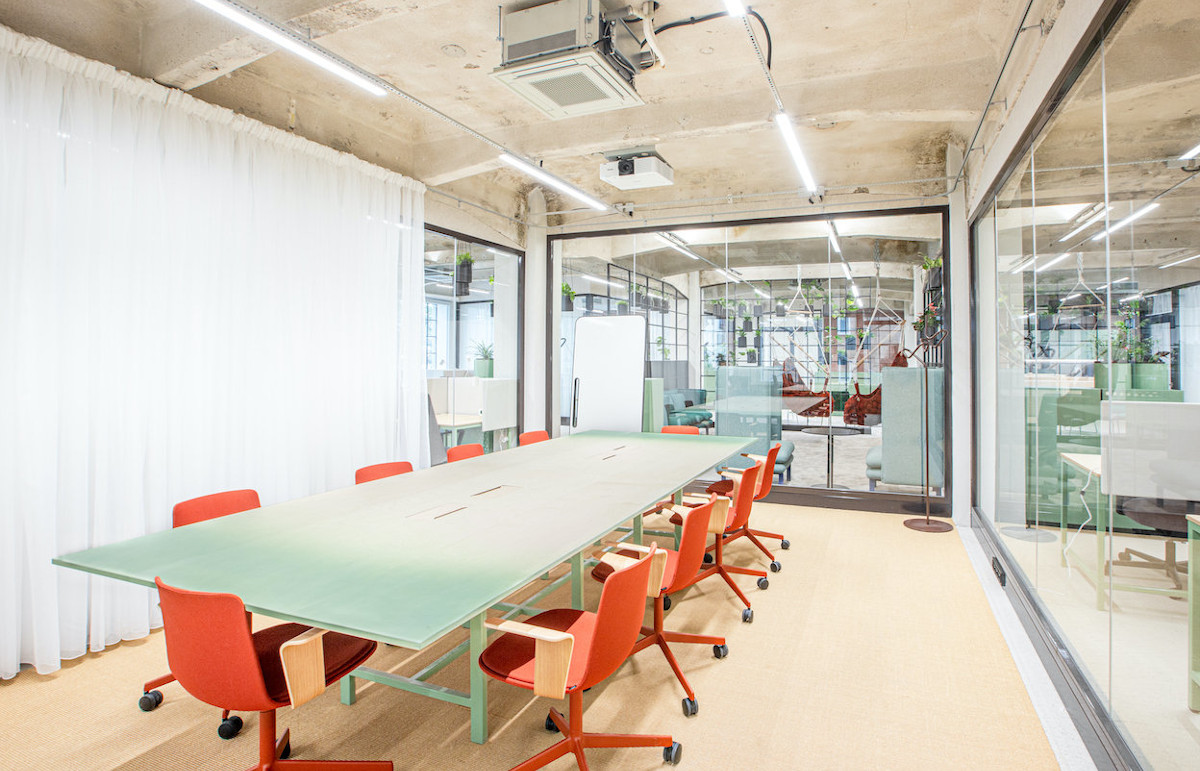 Meeting room
A closed room open to ideas.
Outside, no one knows what the insiders are up to.
A well-equipped meeting room that meets the highest standards. Connect with your partners via online platforms or close the curtains and cut yourself off from the whole world. Our meeting room is equally suitable for team sessions, presentations, and candidate interviews.
projector & projection screen
whiteboard
professional sound system
up to
10 people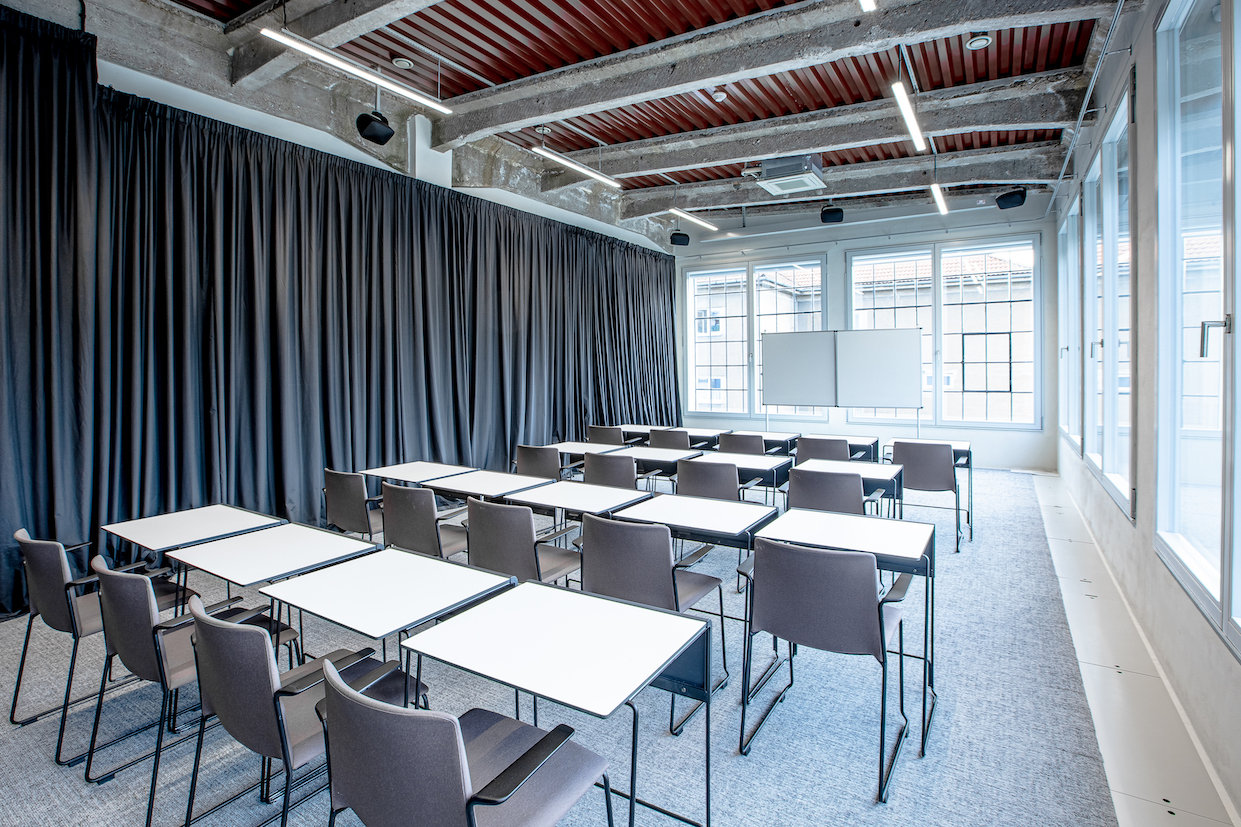 Conference room
You have a great idea. You want to share it.
Bring your colleagues and partners here.
There's room for everyone. Maybe even in the history books.
A truly generous venue for ambitious events. With almost 60 m², it is ideal for conferences, large meetings, or impressive presentations. The space can be configured in multiple ways, giving you endless options. You can make it a one-man show or a round-table event. We will tailor the space to your requirements.
high-tech equipment
possibility of elevated auditorium
projector & projection screen
up to
50 people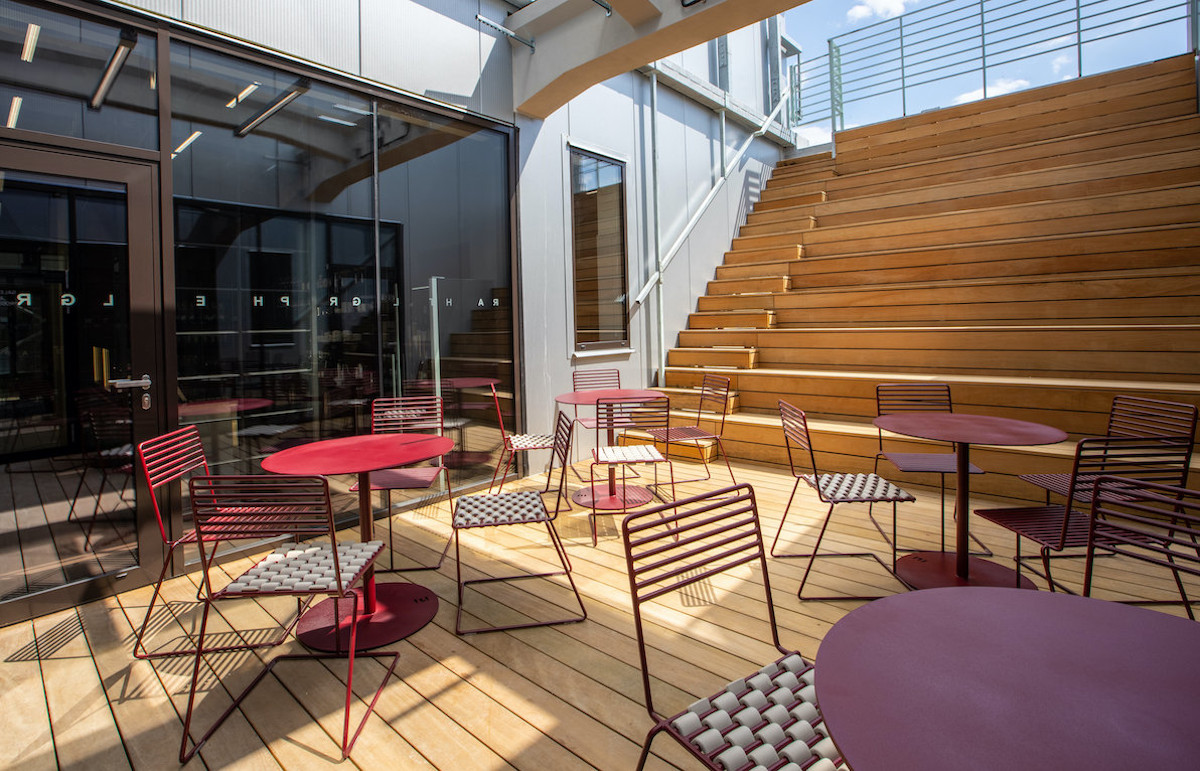 Atrium
An open stage for open people.
Where there is no ceiling, there are no limits.
You won't often see a rental space like this. Yet everyone will have a perfect view. Stage, auditorium, stair seating—the Telegraph Atrium has it all. It can host cultural events of all types: talk shows, lectures, theatre performances, as well as open-air screenings and mind-blowing presentations.
open-air auditorium
stage lighting
cultural events
up to
40 people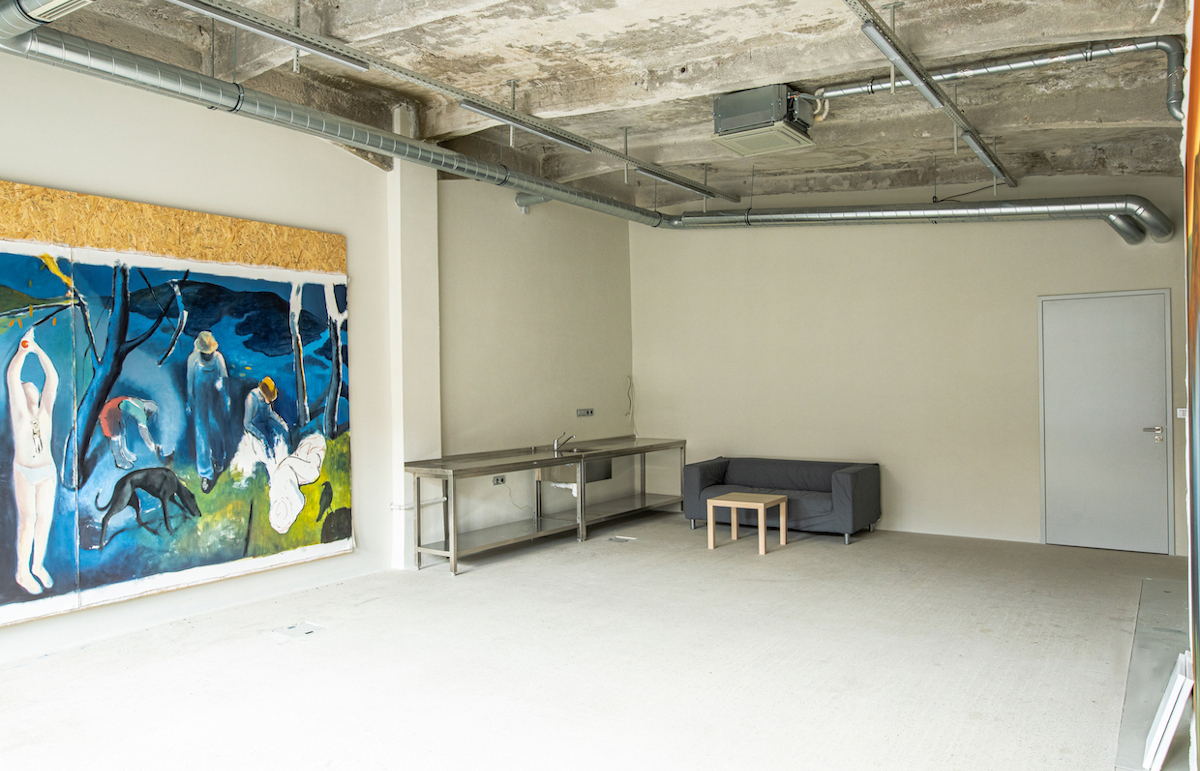 Studio
A space for your creativity. Your Muse won't need an invitation.
How to make the most of it? The palette of possibilities is truly rich, from art classes and workshops to smaller art events. Let your imagination run riot!
creative environment
sound system on request
writing board
up to
30 people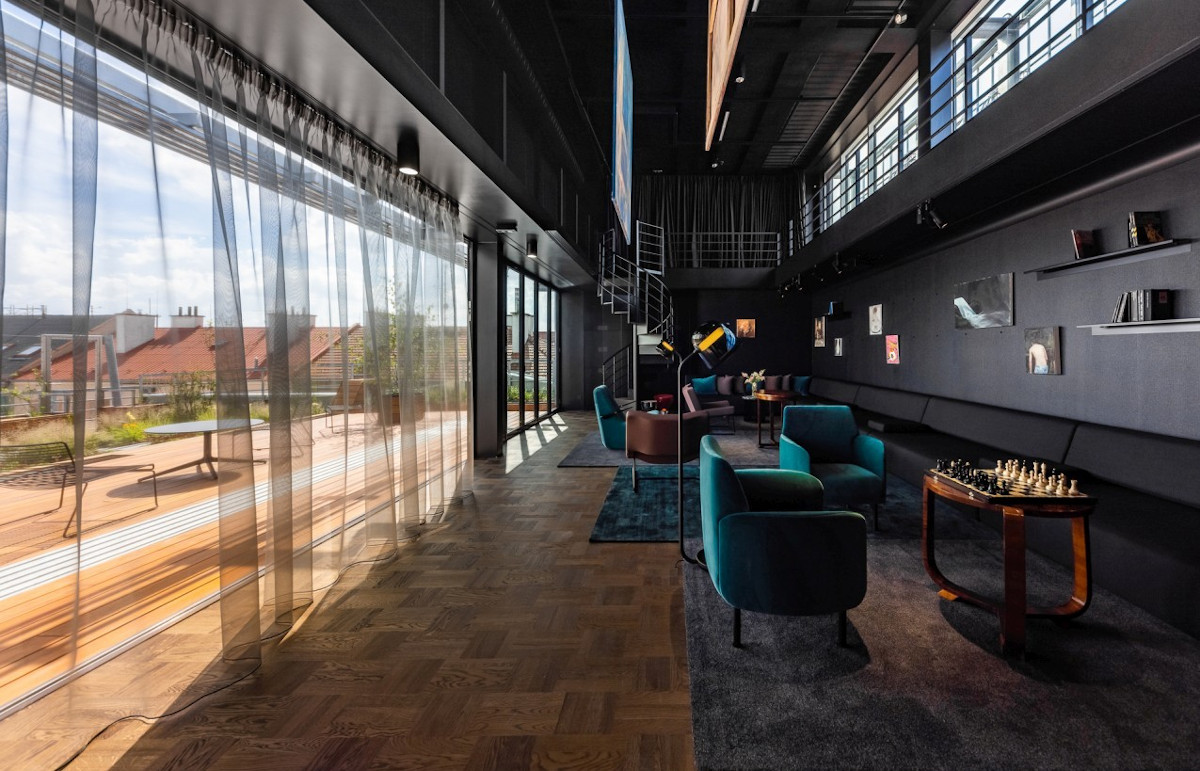 Loft
You have high standards. We have a high-end rooftop. Let's connect.
Raise your events to a higher level. Our exclusive loft space, spread over 2 floors and 200 m², is the aesthetic culmination of the building. It includes a professionally equipped kitchen and two apartment units with en suite bathrooms. Loft is the ideal venue for corporate and private events, gourmet evenings, client parties and other occasions.
panoramic terrace
fully equipped kitchen
roof-top garden
variable
set-up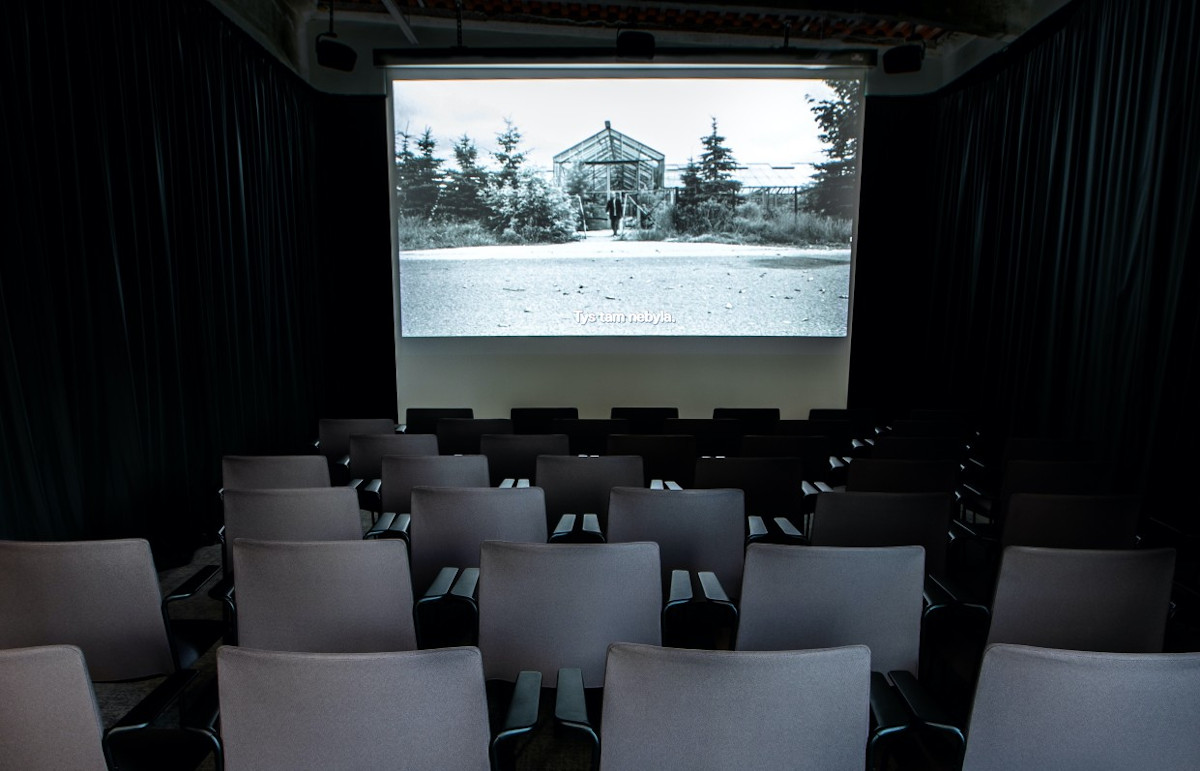 Cinema
A silver screen that means the world.
At Telegraph we don't make scenes—except in our Cinema. This is where theatre performances, talks, screenings, and other cultural events come to life.
A giant 5 × 4 m screen, 4K projector, 3D sound and blackout system will take you to a universe where something is always going on. We can also provide a stage or transform the cinema into a livestream studio. So, what do you fancy? A comedy or a tragedy?
professional sound system
cultural events
live
streams
up to
50 people
COUPE

tutoring
consultations
meetings
interviews

MEETING ROOM

interviews
meetings
presentations
appointments

CONFERENCE ROOM

presentations
conferences
business meetings
workshops

CINEMA

screenings
theatre performances
lectures
livestreams

ATRIUM

talk shows
lectures
performances
outdoor cinema

STUDIO

workshops
art classes
mini-exhibitions

LOFT

gourmet evenings
garden parties
corporate events
accommodation stays
room size
2,3 m²
21 m²
58 m²
58 m²
35 m²
51 m²
230 m²
1st hour
CZK 150/h
CZK 650/h
CZK 1,500/h
CZK 1,500/h
CZK 800/h
CZK 700/h
priced individually according to event type
2nd—5th hour
CZK 150/h
CZK 650/h
CZK 1,200/h
CZK 1,200/h
CZK 600/h
CZK 500/h
from 6th hour on
CZK 150/h
CZK 650/h
CZK 1,000/h
CZK 1,000/h
CZK 500/h
CZK 400/h
maximum number of people
4
10
50
50
35
30
projector + screen
2,5 × 2 m
4 × 3 m
5 × 4 m
sound system
+
3D sound
3D sound
+
+
writing board
+
+
+
+
presenter
+
+
+
stage lighting
+
blackout curtains
+
+
variable set-up
+
+
+
Rental prices cover the above-listed technical equipment and services.
VAT is included.
OPTIONAL EQUIPMENT
multimedia PC
360° video conference camera
basic sound system (0.5 kW power)
advanced sound system (1.5 kW power)
elevated auditorium incl. stairs and railings
stage (up to 16 m²)
pop-up stand (2 × 2 m, black)
DJ set (Pioneer players + mixing console)
portable projector screen 4 × 3 m
portable laser projector
livestreaming equipment: 3 cameras, editing room
OPTIONAL SERVICES
software support (Zoom, MS Office)
catering by Telegraph Cafe—coffee breaks, lunches
production assistance
livestreaming support
organizing a cultural programme if required
marketing & promotion
Optional technical equipment and services are not included in standard rental rates. They are priced individually.
Want to know more? Give us a call