Connecting culture, business and leisure, Telegraph is a multi-purpose platform, based on our core values of openness and versatility. We encourage the most diverse uses while ensuring the highest standards.
With its manifest genius loci, the one-time telegraph factory embodies functionality at its best. This is in part down to the architecturally imaginative conversion of the 1908 building, but also to the scope of activities the platform focuses on. Just as the revolutionary technology did over a century ago, the new Telegraph brings together things near and far. Artists and art-lovers, entrepreneurs, freelancers, work groups – all can meet and interact in one place. Their constant exchange of ideas and inspiration powers the pulsating network that is the Telegraph community.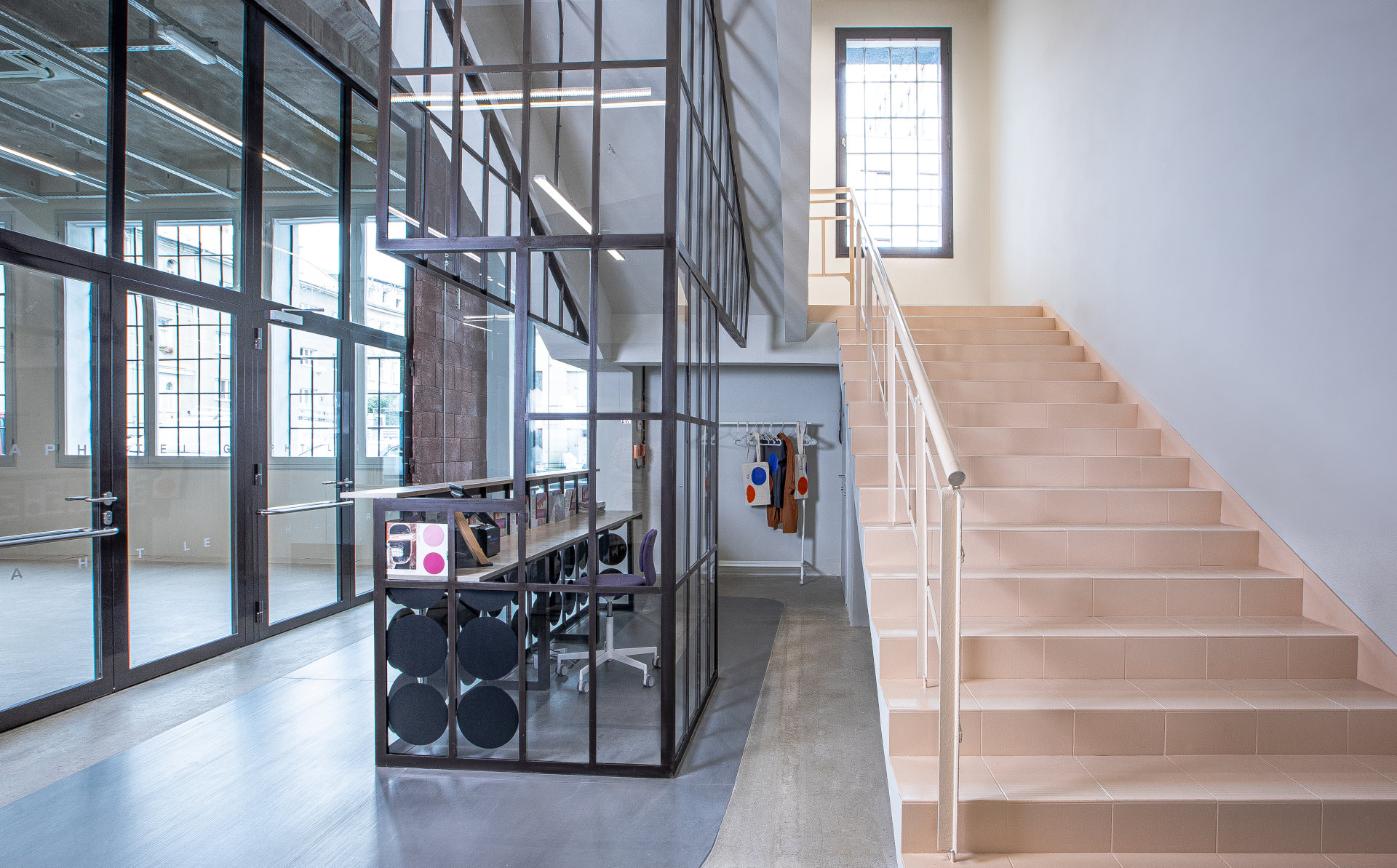 Telegraph is essentially a tool. A tool designed to be put to maximum use. For generations, the device which gave the platform its name made it possible for people to maintain contact by communicating, sharing, receiving and transmitting messages. By following in its footsteps, we wish to revive these processes so vital for a healthy society. This turned out to be such a broad challenge that we decided to reshape our original vision of simply opening an art gallery.
From the get-go, the primary task of Telegraph has been to mediate and support art through exhibitions and artist-in-residence programmes. Art, as a fundamental element of human culture, is displayed on the ground floor of the building, where it is among the first things to catch the visitor's eye. This is especially important, since art tends to be sidelined as people focus on earning a living. From this realization emerged a new vision—to create an engaging environment that would help imbue work with the most enjoyment possible. Incorporating a cafe into the building was a logical extension of the project—after all, the body, too, needs its fuel. The need for relaxation as well as culture and intellectual stimulus led to the creation of a multi-use event space without a strictly defined primary function. It serves as a cinema, conference or meeting room, a venue for workshops, lectures, cultural and business events, as well as leisure activities. As regards this space, we welcome all kinds of requests and suggestions. The same goes for the fully furnished loft for rent located in the rooftop extension, which provides an utmost sense of intimacy and comfort. Its discreet location, quality furnishings and fittings, and adjacent garden terrace make it an ideal venue for private or business events, meetings and courses. Or it can simply be used as accommodation.
The result is an ambitious project blurring the boundaries of established domains. This eclectic quality is a core component of Telegraph's identity as a service. Despite its wide reach, the signal it sends out would be idle without the involvement of the public. It is the community that breathes life into the project and, in return, gets brought closer together. An all-embracing community whose diverging interests can meet in a unique synergy.