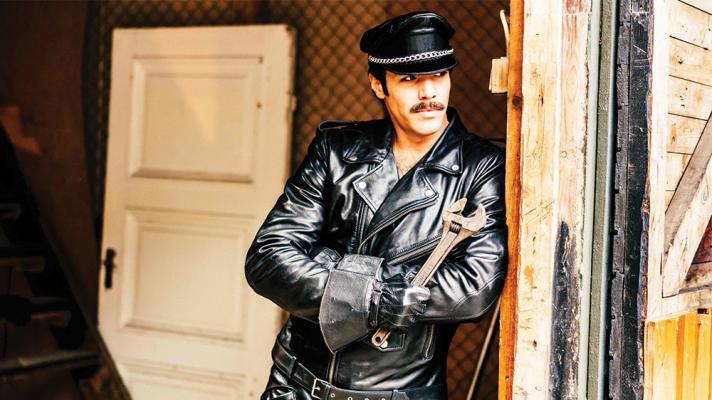 Starting at 21:00
Decorated officer Touko Laaksonen returns from World War II and quickly finds life in peacetime Finland just as unsettling. Helsinki is riddled with homophobia and all men are forced to marry and have children. Touko finds refuge in his own artwork, which begins to specialise in stylised homoerotic drawings of muscular men. Laaksonen's work, bearing the famous "Tom of Finland" signature, became emblematic of a generation of men and helped spark the flames of the gay revolution.
Czech subtitles
Biographical / Drama
Finland / Sweden / Denmark / Germany / USA, 2017, 115 min
Directed by Dome Karukoski

SIGNATURE DRINK EVENING - Vodka Tom of Finland!
In case of inclement weather, the screening will be moved to the cinema room.