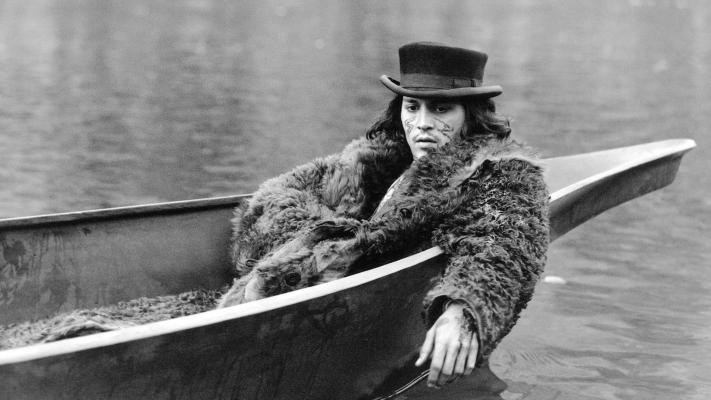 Starting at 21:00
Johnny Depp, Jim Jarmusch and Neil Young in one unforgettable black and white western. Bill Blake arrives in the Wild West to take a job as an accountant, against his will he becomes a legendary killer. A quirky western parody.
All roads lead somewhere, the most important one is often the one that gives direction and meaning to our actions. After the death of his parents, young accountant Bill Blake comes from his native Cleveland to the far West to take up a new job. He fails to get the job he was promised and finds himself penniless in a strange city. When he kills the son of a wealthy local hardware store owner in self-defense, he must flee from hired assassins. His guide and protector is a lone Indian named Nobody. According to him, Bill is identical to his namesake, the English lyric poet William Blake, whom he fell in love with during an involuntary stay in Britain. So he treats the badly injured young man only to prepare him, in the spirit of his peculiar philosophy, for a mystical departure from this world... Noted American independent filmmaker, writer and director Jim Jarmusch used the framework of the Western for a self-parodying account of feeling uprooted and losing traditional values. The story mixes obscure events with the strange figures of westerners, black and white cinematography and the stirring music of the famous rock musician, composer and guitarist Neil Young. The lead character is played by Johnny Depp.
Czech subtitles
Western / Drama / Fantasy
USA / Germany / Japan, 1995, 121 min
Directed by Jim Jarmusch
In case of inclement weather, the screening will be moved indoors.